Decks, Fences, & Structures
Let us transform your outdoor spaces into thoughtful living areas
Outdoor structural designs can transcend your space into an oasis and fluidly meld the indoor character of your home with the outdoor spirit.
From pergolas and decks to fire pits, and gazebos these special gems bring people together year-round and turn seldom-used spaces into sophisticated areas for celebrations, recreation and moments of respite.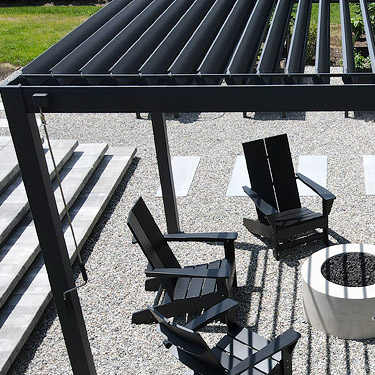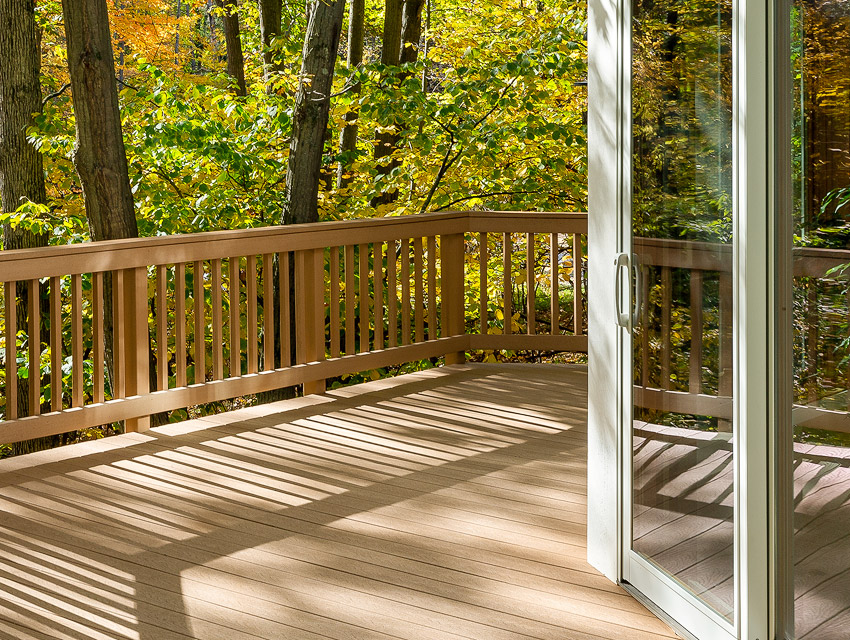 Trex Decks
Trex decks are renowned for their exceptional quality, durability, and beauty, making them a popular choice for outdoor living spaces. Crafted from a composite material that combines recycled wood fibers and plastic, Trex decks offer the best of both worlds. They capture the natural beauty and texture of wood while providing the low-maintenance benefits of composite materials. Trex decks are designed to withstand the elements, resisting fading, staining, scratching, and mold growth.
They are also highly resistant to rot, warping, and splintering, ensuring a long lifespan and minimal upkeep. Available in a wide range of colors, finishes, and patterns, Trex decks can be customized to suit any design style, from traditional to contemporary. They offer the opportunity to create inviting outdoor areas, perfect for relaxing, entertaining, and enjoying the beauty of nature. With their blend of aesthetics, durability, and sustainability, Trex decks have become a trusted choice for homeowners seeking a beautiful and long-lasting outdoor decking solution.
Retaining Walls
Retaining walls are vital structures that serve both practical and aesthetic purposes in outdoor landscapes. These walls are designed to hold back soil and prevent erosion, creating level surfaces and defining various areas within a landscape. Whether made of concrete blocks, natural stone, or timber, retaining walls provide stability and support, allowing for the creation of terraced gardens, elevated flower beds, or even functional seating areas.
Their sturdy construction ensures long-lasting durability, while their design and materials can complement the overall aesthetic of the space, blending seamlessly with the surrounding environment. Retaining walls not only add structural integrity to a landscape but also offer an opportunity for creative landscaping, allowing for the incorporation of cascading plants, decorative stones, or even water features. With their combination of functionality and visual appeal, retaining walls play a crucial role in transforming outdoor spaces into beautiful, organized, and sustainable environments.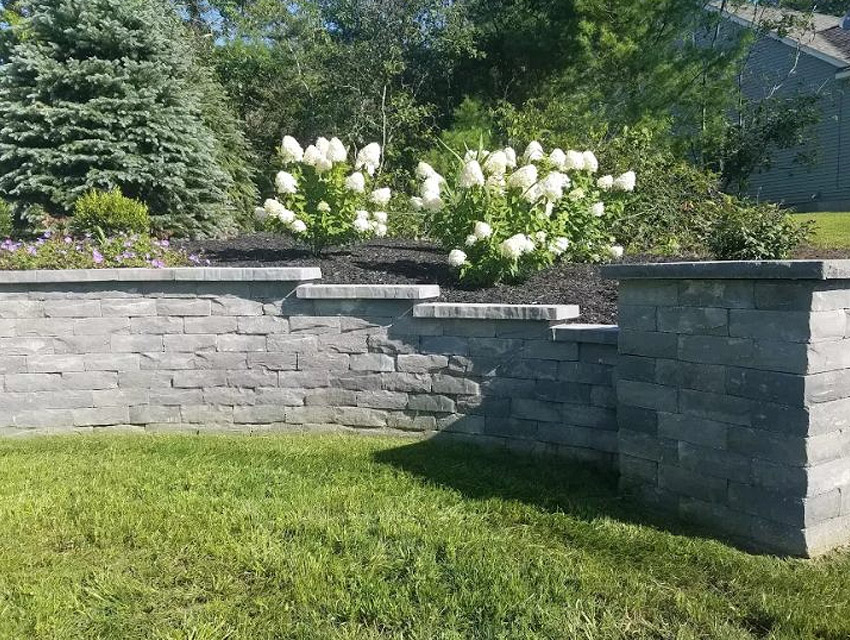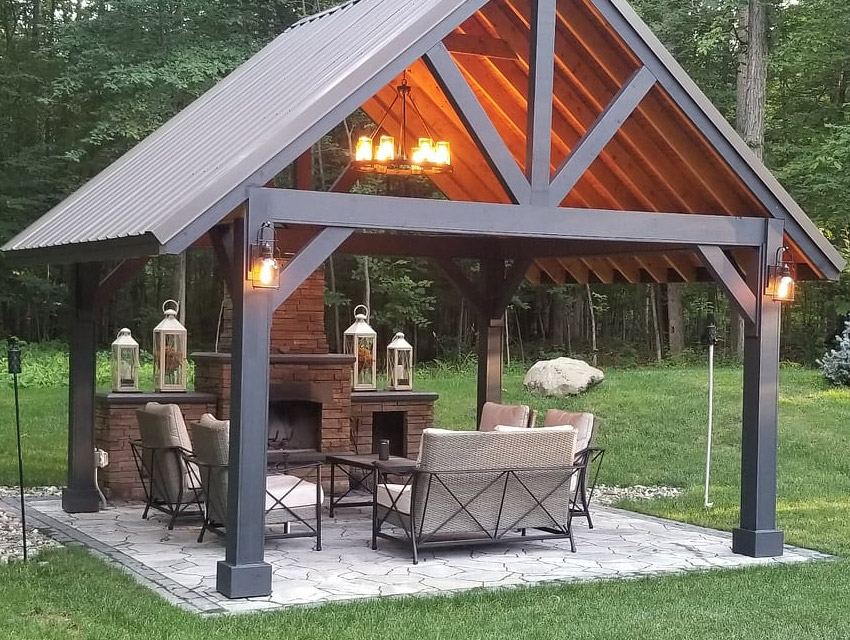 Pergolas and Pavilions
Pergolas and pavilions are architectural structures that serve as stunning focal points in outdoor spaces, providing shade, beauty, and a sense of sanctuary. Pergolas are typically composed of open cross beams supported by columns or posts, creating an airy and inviting space that allows filtered sunlight to pass through. They offer a perfect blend of aesthetics and functionality, providing shade while maintaining an open and inviting atmosphere. Pergolas are often adorned with climbing plants such as vines or flowers, adding a touch of natural beauty and creating a serene environment.
Pavilions feature a solid roof supported by sturdy columns or posts, providing full coverage and protection from the elements. They offer a more enclosed and intimate space, perfect for gatherings, outdoor dining, or even as an outdoor room extension. Both pergolas and pavilions can be designed and customized to complement the architectural style of the surrounding landscape, incorporating elements such as decorative trim, latticework, or even built-in seating.
Cabanas & Pool Houses
Cabanas and pool houses are luxurious additions to outdoor spaces that provide a private oasis and elevate the experience of poolside relaxation. These structures offer a retreat from the sun, serving as a shaded haven where individuals can unwind, entertain guests, or change into swimwear. Cabanas are typically open-sided structures with a roof and curtains that can be drawn for privacy or protection from the elements. They often feature comfortable seating, loungers, and even mini-bars or kitchenettes, creating a seamless transition between indoor and outdoor living.
Pool houses are more substantial structures that can include additional amenities such as bathrooms, showers, changing rooms, and storage space for pool equipment. With their carefully designed layouts and attention to detail, cabanas and pool houses can be customized to match the architectural style and personal preferences of the homeowner. From modern and sleek designs to rustic and tropical-inspired aesthetics, these structures enhance the functionality and ambiance of pool areas, providing a luxurious retreat that transforms the outdoor space into a private resort-like haven.