Design Build Process
Peak's step-by-step method for project success
Our Design Build Process
At Peak, our culture is one that is collaborative, professional and accountable; we want nothing more than to support your landscape ambitions with a project that is successful. We aim to eliminate the complexities and the frustrations in the design and construction of your landscape vision. With our Design-Build delivery method, you will be a part of a shared process that is engaging and provides expert knowledge and skill in the development of your landscape design.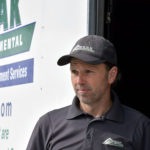 1. Initial Project Consultation
We will visit your property to discuss project scope, desired budget, and schedule. Once we know your priorities we will furnish a contract outlining our understanding of the project and milestones.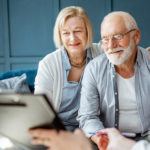 2. Project Kick-Off, Visioning & Pre-Construction Planning
As we move forward, our contract will be executed and we will agree to a subsequent meeting to discuss your project ambitions as well as survey your property, understand any limitations, discuss materiality and layout options. We will ask you lots of questions to better understand your goals. This is where we begin the collaborative nature of our work together. Once this engaging component is complete, we can begin the process of estimating your project.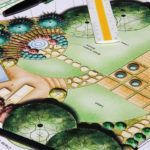 3. Project Development
Once the project scope, schedule and budget has been developed, we will work together to get into the nitty gritty of the design features — choosing materials that best reflect your spirit, confirming locations for structures and utilities and optimal function of the project as a whole. To provide clarity, we complete drawings for you in 3-D format so there is no guessing what your landscape is going to look like when completed. At this point, we will also discuss and provide an estimate for an eco-friendly maintenance strategy.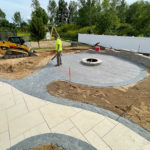 4. Project Construction
Once you have signed off on your project, our team at Peak will begin construction immediately and fulfill the schedule we agreed to. You will find ease in our process and will have one point of contact throughout the duration of construction. Communication will be frequent and there will be scheduled walk-throughs to ensure your expectations. We intend to complete construction safely and with ease to eliminate any inconvenience.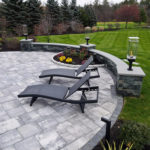 5. Project Close-Out
Shortly before the project nears completion, we will schedule a "walk-through" of your property to address any punch list items, maintenance strategies and warranties. Our client service and collaboration with you doesn't end when the project ends. If you have questions or find that there are any issues with the site, our warranties cover everything we have supplied and installed.